Appendix B: Unlocking users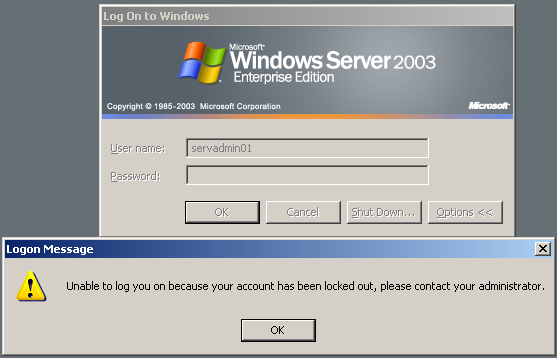 Figure 33 : A locked administrator account.
Administrator accounts may become locked for a number of reasons, most typically because an engineer has repeatedly entered a password incorrectly. A locked administrator account can be forcibly unlocked at any time using the following procedures:
Computer Type

Action

Live computer

See Apply Policy

Replaced computer

Replaced computers are typically on a bench waiting to be seen by a support engineer and are no longer on the network. Apply Policy cannot be used to clear locks on these computers.

Accounts can be unlocked manually by the support engineer using the 'Built in Administrator' account which cannot be locked. The password for this account can be revealed using the Password Vault for Replaced Computers.
Figure 34 : Unlocking administrator accounts