Manage all your SHARED accounts, e.g. Windows Service logon, IIS application pool identity.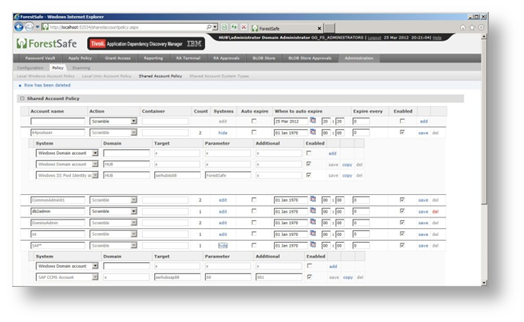 Features and Benefits
Templates exist for every account type
Any account password can be synchronised with any other/s.
A scheduler allows you to carry out 'Scramble all shared passwords every 14 days'
Ensure the password policy for all your accounts is secure as those of your user accounts.